Generate trackable QR codes for free
Use Hovercode to create trackable QR codes that let you see how often they are being scanned
Generate QR codes and track how often they are scanned (for free!)
Without tracking, how do you know if anyone is scanning your QR codes or which marketing campaigns are driving more people to your website?
Hovercode makes it easy to track how many times your codes are being scanned so you can make more informed decisions about future marketing campaigns.

How to create a dynamic QR code
Add your QR code details

Add your QR code details and style it however you like. Add your brand colors and select whether you want it to be square or circle.

Sign up to track & edit your QR code

Your QR code has now been created and you can download it and use it. At this point, you need to sign up so you can see how often your QR code is being scanned.
More than QR code tracking
Hovercode lets you easily track & measure the effectiveness of your QR codes, but that's not all it does. Check out some of the other features that help you get the most from your QR codes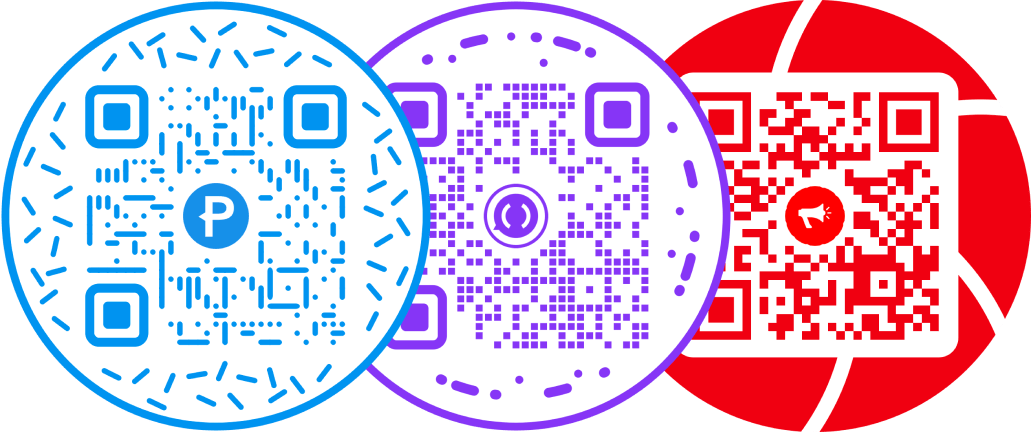 Circle QR codes tend to look better on packaging, posters, and other promo materials, so Hovercodes are round by default (although they can be square too)

Easily add your logo and brand colors to QR codes generated with Hovercode (for free!)

Want to change the scan destinations on QR codes that you've already printed or sent to customers? That's easy with Hovercode.
Create your QR code to get started. It's totally free and you don't even need to sign up!