Dynamic QR codes for your brand
Create, track, and manage dynamic QR codes for your brand
Create your free dynamic QR code, no sign up required!
Upgrade your QR codes
Powerful features that help you get more from QR codes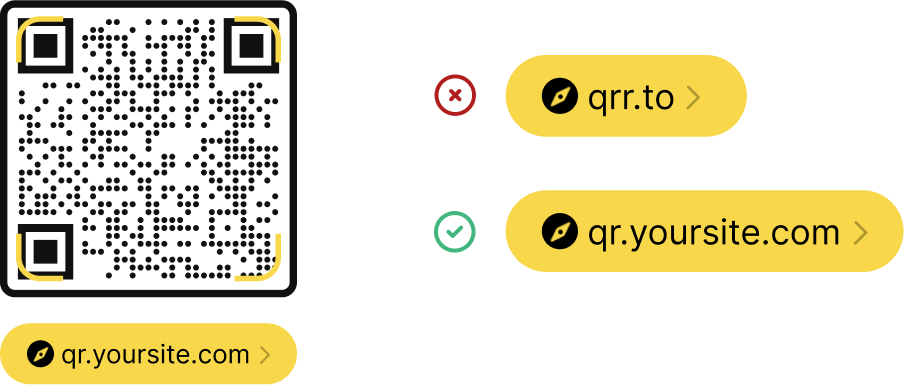 Keep the power of dynamic QR codes while using your own domain. Instead of people seeing our shortlink when scanning hovercodes (e.g. hov.to or scanqr.to), they'll see your website link and will know that they can trust the QR code.