Generate QR codes with your logo for free
Create QR codes with your logo and brand colors for free
Create a QR code with your logo on it (for free)
Adding a logo to your QR code makes it more stylish and gives people more of an idea of what will happen when they scan it.
Hovercode makes it easy (and free) to add logos to your QR codes

How to create a QR code with a logo
Add your QR code details

Add your QR code details and style it however you like. Add your brand colors and select whether you want it to be square or circle.

Upload your logo

Now you can upload your logo. A small square icon works best. After you upload your logo, it will appear in the center of your QR code.
More than a branded QR code generator
Hovercode lets you easily add logos to your QR codes, but that's not all it does. Check out some of the other features that help you get the most from your QR codes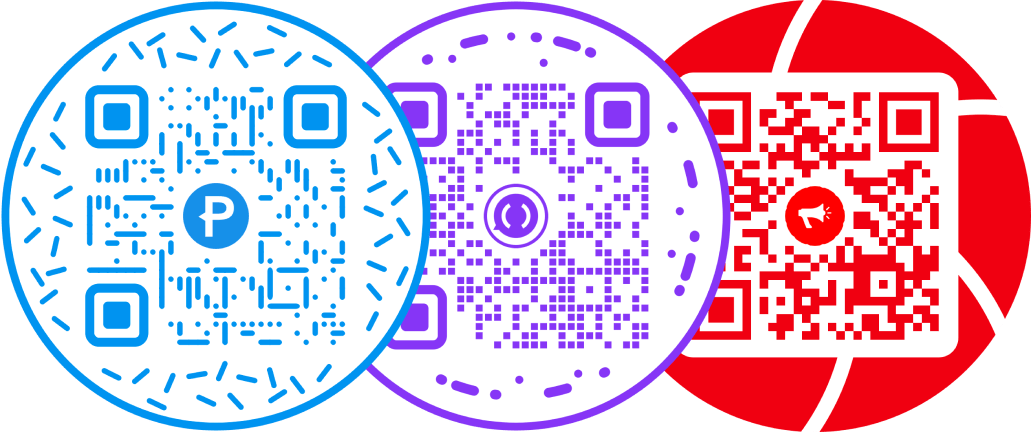 Circle QR codes tend to look better on packaging, posters, and other promo materials, so Hovercodes are round by default (although they can be square too)

Want to change the scan destinations on QR codes that you've already printed or sent to customers? That's easy with Hovercode.

Measure the success of your marketing campaigns with simple QR code tracking and analytics
Create your QR code to get started. It's totally free and you don't even need to sign up!