Dynamic QR codes with custom domains
The power of dynamic QR codes with your own domain
Use custom domains with your dynamic QR codes
Dynamic QR code generators like Hovercode use shortlinks to power features like tracking and QR code editing.
The downside of this approach is that when people scan your codes, they see a shortlink url (e.g. hov.to or scanqr.to).
These links look less trustworthy, so Hovercode lets you connect your own domain so that people see that instead.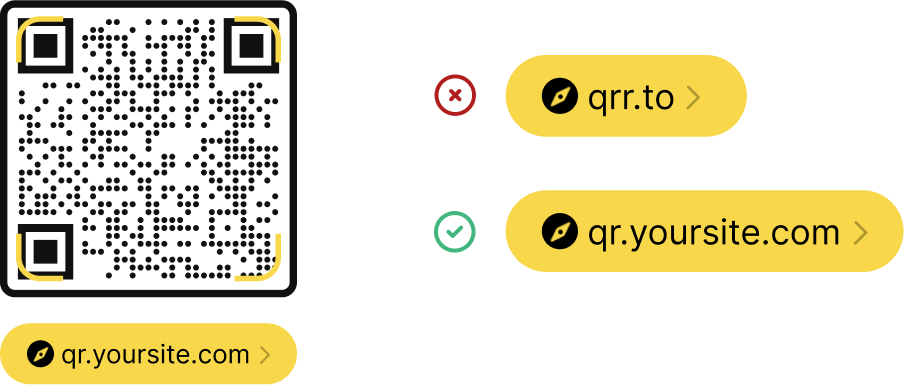 How to add your custom domain to Hovercode
Update your domain DNS

Next, you need to update your DNS settings wherever your domain is hosted (e.g. Namecheap or Godaddy). We have instructions on how to do this and can help.

Connect your custom domain to Hovercode

Finally, you need to add your custom domain to your Hovercode account. That's it.
More than custom QR domains
Hovercode lets you use custom domains with your dynamic QR codes, but that's not all it does. Check out some of the other features that help you get the most from your QR codes
Create your QR code to get started. It's totally free and you don't even need to sign up!